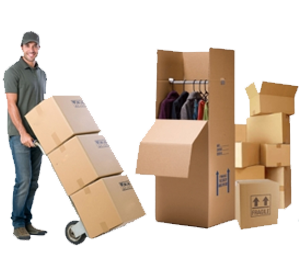 About Us
Agarwal Decor, Packers & Movers is a reliable source of moving and packing services that is a unavoidable requirement of coming times and individuals and as well as corporate houses are in search for a better moving and packing services that would be able to give them a reliable and feasible and competent services to update and fulfill their needs. Among all coastal cities in Odisha, Bhubaneswar is known as one of the developed cities. Since years, Bhubaneswar has been there as a great place for people to expand their businesses. As you know that nobody is superior to time, you can't really say what will happen at the very next moment. Relocation has become a part of our lives today. If you want to relocate your office or home in Bhubaneswar, you may get many options in front of you. Sometimes you may get worried to shift your home as well. We at Agarwal Decor, Packer & Mover provide you professional services for packing and moving of households, office furniture and equipment, plant and machinery, industrial goods and many more. With a dedicated team and superior communication facilities, we are one of the leading packers movers in Bhubaneswar.
As a reliable packing and moving company, we take care of all the valuable household items or office stationary. We make sure that your precious materials remain undamaged during the process of shifting.
Our sanitized containers, premium packaging materials, and trained team ensure the hassle-free relocation of your home.
There are a numerous packers movers in Paradeep today but Agarwal Décor stands top on the list by providing affordable packing and moving solutions in Paradeep.
Who are we?Agarwal Decor Packers and Movers is Bhubaneswar located and managed. Established in 2020, we are Bhubaneswar's fastest-growing and highest reviewed moving business with amazing customer reviews.
Our extensive industry experience even before the time of our establishment is the reason behind our clients' satisfaction.We are Agarwal Decor Packers and Movers We're a group of dedicated individuals who cherish the opportunity to assist our clients during their the most precious moments.
Whatever your moment in life, we'll help move forward by providing highest-quality, safe and professional moving services. We're turning the traditional moving industry upside down by providing genuine customer service and experience, as well as competitive pricing , and the latest technology.
If you are looking for a reliable moving service, Bhubaneswar businesses and homeowners can rely on Agarwal Decor Movers and Packers time after time. Everyone knows that the items and belongings that we handle are handled with the greatest care and respect.
Our team of experts skilled teams of handlers and movers provide a range of packing services within the city. We're known for delivering all items to their destination in the exact way they were left.
The reason we are fantastic:
A broad range of personalised removal and storage solutions.
Experienced and knowledgeable removals professionals
Local & long distance coverage
Completely insured storage and moving solutions
A part of the well-loved brand
If no one else can, Agarwal Decor Packers and Movers will make it happen. We believe that no move is too big or small. The amount of stairs and obstacles will not stop us from getting your goods in the same condition they were prior to.
Our goal is to make sure that you to give us a 5- star rating. Every day and no time of day is an issue You can contact us at any time.